TorontoBengali.Com
Updated: Sep 2, 2018
Weekly News Digest
Click Here For News Index
Sports: Virat Kohli reclaims No. 1 spot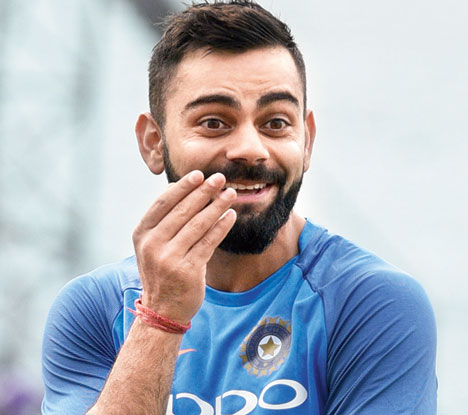 Calcutta: India captain Virat Kohli has reclaimed the top spot in the latest ICC Test Rankings for batsmen after his brilliant show in the third Test against England in Nottingham. In reaching the top, Kohli has reached a personal best of 937 rating points.
The 29-year-old's knocks of 97 and 103 not only helped his team reduce the deficit in the five-match series to 1-2 after winning the third Test by 203 runs, but has also lifted him to the 11th best ever in terms of rating points. Kohli, who claimed the top spot for the first time after the opening Test in Birmingham but dropped to second after the Lord's Test, is now only one point behind a group of four in the all-time list and with a good chance of going past them on current form that has seen him score 440 runs in the series.
The top 10 in the list are Don Bradman (961 points), Steven Smith (947), Len Hutton (945), Jack Hobbs (942), Ricky Ponting (942), Peter May (941), Gary Sobers, Clyde Walcott, Vivian Richards and Sangakkara (all 938 points).
--------------------------------------------------------------------
Click Here For News Index
Disclaimer: All the news clips are collected from various medium. Torontobengali.com neither agree nor disagree to the opinion expressed in the contents. Copywritten meterials will only be published with the permission of copywrite holder. These news items are not provided here to generate any revenue. They are only here for reading pleasure of Torontobengali.com readers
| | | | | |
| --- | --- | --- | --- | --- |
| Home | Toronto News | Music & Movie | NABC | Great Links |